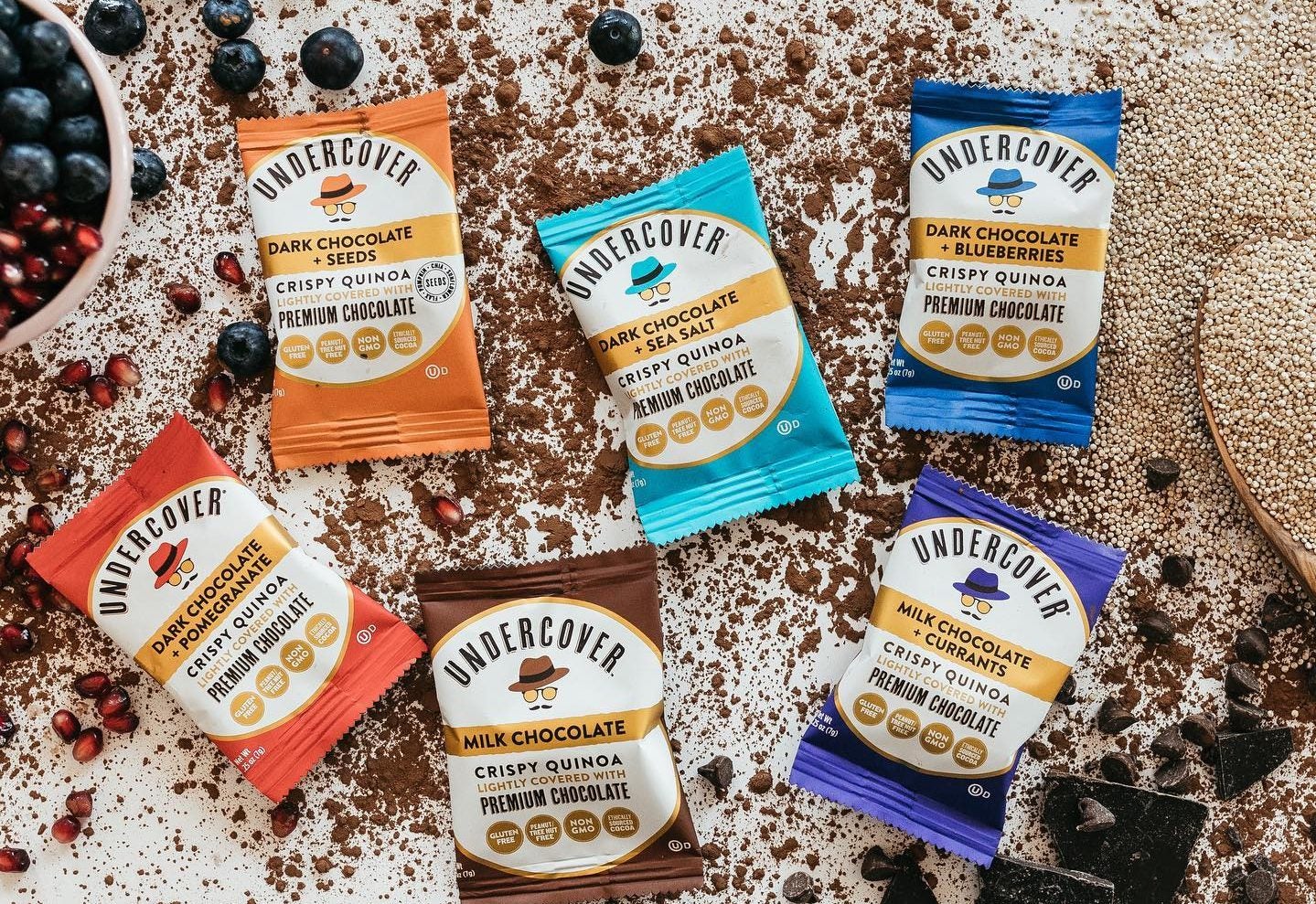 Undercover Snacks has sold a minority stake in the business to support the US firm's growth domestically and as it eyes international expansion, its chairman and co-owner has told Just Food.
Outside investors now own 30.55% of the New Jersey-based company, which makes healthier chocolate snacks.
The stake was bought by a grouping led by Octagon Capital Holdings and including 900 Chocolate Investors, an investment holding company affiliated with Chicago-based investor Andy Bluhm.
Undercover Snacks, launched in 2017, said it will use the investment money on marketing, building its team, product launches and doubling capacity at its production facility. The company, in which founder Diana Levy remains majority shareholder, said it would also look to expand its presence overseas.
Michael Levy, co-owner of the business alongside wife Diana, said, outside the US, the company sells into Canada and Israel. "Our products are en route to Singapore where we will launch at retailers within the next several months," he added.
"We are actively seeking, or in discussions with, potential distribution partners in other major countries in Europe, South America/Latin America, Asia and the Middle East."
The company, best known for its Chocolate Quinoa Crisps, was created after Diana Levy discovered two of her three daughters had coeliac disease. She focused on creating a line of snacks that were gluten-free, nut-free, and free of all major allergens except dairy.
Undercover Snacks' products are now sold in 10,000 outlets across North America by retailers including Whole Foods Market, Wegmans and Kroger.
Investor Bluhm said: "In a short timeframe, Undercover has not only created tremendous business momentum, but also the operational infrastructure to build a successful global brand."
Mr Levy declined to state Undercover Snacks' sales and profits. "We are privately owned and do not disclose our financial information. We are experiencing very strong growth and expect to continue expanding at an accelerated pace as we continue to expand distribution of our existing product line, and launch additional lines focused on 'healthy ingredients in disguise' that are better for you than conventional alternatives, but still completely delicious."
He said Undercover Snacks may also "explore opportunities to create additional production facilities outside North America, possibly in Europe and/or Asia", adding: "With our expansion initiatives, we have the ability to support production throughout the US and abroad from our East Hanover, New Jersey-based production facility. That said, with significant opportunities internationally, we will explore opportunities to create additional production facilities outside North America, possibly in Europe and/or Asia. We're not at the size or stage where we're ready to do that today – but we hope to be in a position to consider that within several years, particularly as we launch new lines beyond our current Chocolate Quinoa Crisps."