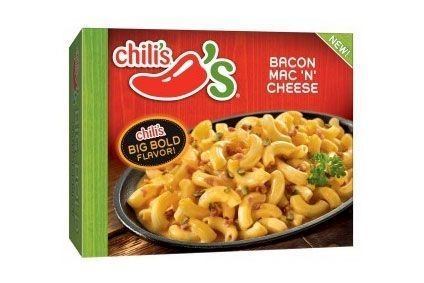 Frozen foods manufacturer Bellisio Foods is partnering US diner Chili's to launch a new line of licensed Chilli's inspired frozen meals.
The new licensed Chili's frozen line kicks off in June with single-serve entrées and multi-serve meals available at retailers nationwide, including Walmart, Kroger, Safeway, Food Lion, H-E-B, Meijer, Giant Eagle and Publix.
"We are excited to introduce Chili's licensed frozen food meals, which will bring a number of great new options and flavors to consumers' dinner tables," said Mark Toth, vice president of marketing for the new licensed Chili's line at Bellisio Foods.
"Consumers want convenience, but not at the expense of bold, exciting flavors," Toth added. "With the busy lives of today's consumers comes the desire to have the option of preparing a delicious meal for themselves or for their families easily and relatively quickly. The ability to purchase a frozen, high-quality meal at the grocery store is the perfect solution for those occasions when consumers choose to eat at home."
Chili's-inspired frozen meals include menu favourites like Pepper Jack Mac 'N' Cheese, Chicken Fajita Rice Bowl and Cajun-Style Chicken Alfredo. Eight different Chili's single-serve entrees will be available at suggested retail prices of US$2.79 to $3.49, with five different multi-serve meals available at suggested retail prices of $6.99 to $7.99 each.