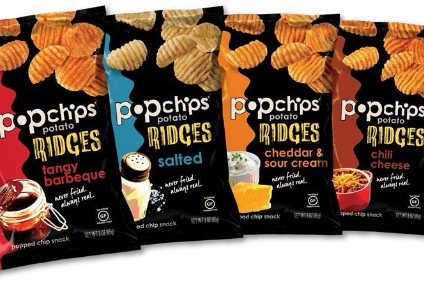 US private-equity firm VMG has bought local snacks brand Popchips, from the company's board and investment firm Verlinvest, for an undisclosed sum.
San Francisco-based VMG has acquired the rights to Popchips in North America "and most international markets outside of the United Kingdom and Europe".
The private-equity house said it will use the acquisition to launch the Velocity Snack Brands (VSB) platform, which "will acquire, incubate and grow a portfolio of leading snack brands".
Amit Pandhi, former CEO of healthy ice cream company Arctic Zero, will lead the new snacks venture, which will be based in Los Angeles.
Wayne Wu, general partner at VMG Partners, said: "I couldn't think of a better starting point for VSB than the acquisition of Popchips.
"Building platforms in categories where VMG has been actively investing for nearly 15 years has been something we have been contemplating for some time and we are thrilled to kick off our first consumer products platform with Popchips as a partner."
Popchips was founded in 2007 by Keith Belling (a serial food entrepreneur who recently launched RightRice) and Patrick Turpin. Its products include original rounds, ridges, Nutter Puffs and Yes Peas.
Belling said: "I've been a fan of VMG for a long time and am thrilled to see Popchips as the anchor brand within the new Velocity Snack Brands platform.
"VSB's mission is so well aligned with Popchips' commitment to innovation and leadership in the better-for-you snack category, and I look forward to seeing how they leverage the expertise and operating synergies of the snack platform they are building to take Popchips to the next level."
In Europe, Popchips is owned by Germany's Intersnack Group which bought the UK subsidiary Popchips Ltd. from its US parent company in 2018 through its UK arm KP Snacks for an undisclosed sum.