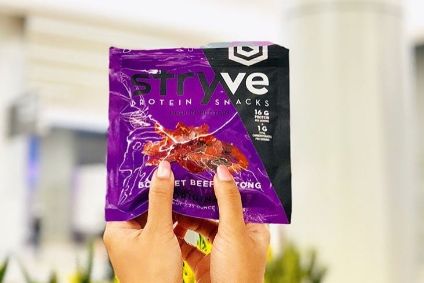 US protein snacks firm Stryve Foods has attracted financial backing to help fund its investment in manufacturing and in growing the distribution of its beef biltong.
New investors include Meaningful Partners, a fund that backs "mission-oriented, consumer-facing challenger brands".
Stryve, set up under a year ago, said the US$10m investment would be used to fund marketing efforts and its new manufacturing facility, which is set to open in Madill, Oklahoma in November.
"This will be a huge opportunity for us to keep up with our significant product demand and scale our business to make biltong more accessible everywhere in the US," Stryve CEO Gabe Carimi said. "We've already shown tremendous growth since we started in the summer of 2017, and we're ready to take our expansion to the next level."
Stryve has secured listings at retailers including Walmart, Central Market and GNC.
This year, the company has snapped up two local biltong suppliers. In January, Stryve acquired North Carolina-based Biltong USA for an undisclosed sum. A month later, the firm purchased family-owned business Braatime, also for an undisclosed sum.