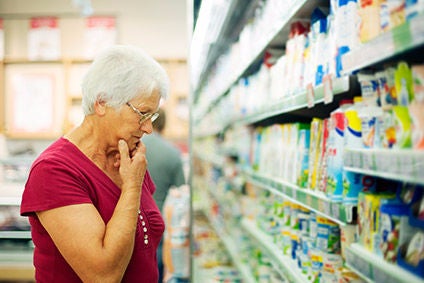 Boomers – those born in the baby boom after the second world war – snack more often than their younger counterparts who are dubbed "millennials", US data published by The NPD Group has shown.
Those born from approximately 1946 to 1964 consume snacks 20% more often than millennials, a demographic which varies by age depending on researchers but seen as having been born from the early 1980s to the early 2000s, The NPD Group said after looking at daily snacks consumption in the US.
The NPD Group said the average boomer has an average "eating" of ready-to-eat snacks of around 1,200, compared to about 1,000 eatings for millennials. The consultancy firm defined an "eating" as "an occasion where snack foods are consumed". It added: "The eatings measure does not include amount of snack foods consumed."
The top three snack types for each cohort is identical, the data showed. Fruit, chocolate candy/candy bars and potato chips rank as the top three picks for both demographics. Beyond these products, millennials reach for tortilla chips and cookies, while boomers are more likely to consume nuts and yoghurt.
However, children – those aged between two and 17 – consume snacks more often than both boomers and millennials, The NPD Group claimed. Kids eat an average of 1,500 snack foods per year, with healthier snacks rank highest with children, particularly those aged two to five, where parents primarily control consumption. Sweet and savory snacks become more popular as children grow older, the firm added.