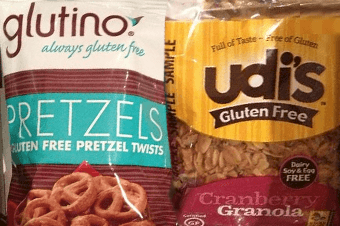 Boulder Brands, the US company behind gluten-free brand Udi's and Smart Balance spreads, has reported a fall in first-half profits – but stuck to its forecasts for the year.
The company booked a net income of US$3.1m, down 55.4% on the first half of 2013. Operating income slid 40.7% to US$13.9m.
Net sales increased 17% to US$254.2m. Sales from Boulder's natural division, which includes Udi's, increased in the second quarter, offsetting falls from its Balance arm, which houses Smart Balance.
Chairman and CEO Stephen Hughes said profits were hit by high egg-white prices and Boulder's moves to shift the "mix" of its portfolio to its natural division.
However, he added: "We are experiencing strong sales momentum and anticipate significant margin improvement and further distribution gains from our core initiatives in the second half. Importantly, we now have egg-whites locked in for the duration of the year."
The company continues to expect net sales to be US$540-550m, adjusted EBITDA to be US$89-91m and earnings per share to be in the range of US$0.39 to US$0.41.