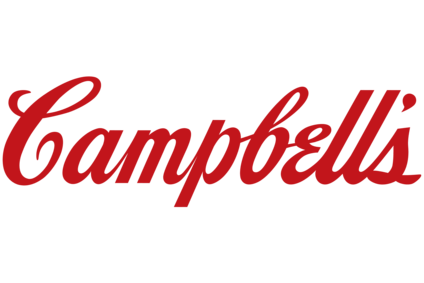 Campbell Soup Co. today (8 September) reported fourth-quarter sales that missed Wall Street forecasts, rounding off a year of lower organic revenue but higher adjusted earnings.
The soup giant said sales from continuing operations were up 7% at US$1.85bn for the quarter to 3 August. However, according to data from Thomson Reuters, analyst expected sales to hit US$1.87bn.
On an organic basis, which excluded the impact of M&A, sales dropped 2%. Sales from Campbell's simple meals division, which includes soup, were down 5%. Sales from its global baking and snacking arm fell 2%.
Campbell's profitability improved year-on-year during the quarter. Adjusted EBIT, which includes an extra trading week but excludes costs linked to an ongoing restructuring programme, rose 25% to $259m. Campbell pointed to the extra selling week and lower admin costs. Adjusted earnings were up 14% at $155m, or $0.49 per share.
Over the year as a whole, adjusted earnings from continuing operations increased 2% to $800m, or $2.53 a share.
Adjusted EBIT rose 4% to $1.28bn. Sales from continuing operations were up 3% at $8.27bn. However, on an organic basis, sales slid 1%.
For the new financial year, Campbell issued a forecast for adjusted earnings per share and EBIT to be flat to 2% higher. It predicted net sales would increase 1-2%.