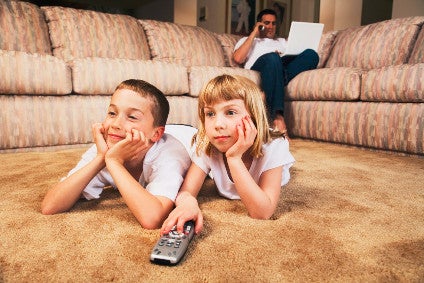 Six confectioners, including Jelly Belly and Lindt & Sprungli's Ghirardelli, have pledged not to advertise confectionery to children in the US.
According to an announcement from the Council of Better Business Bureaus, the companies have signed up to the Children's Confection Advertising Initiative, which agrees not to advertise confectionery to children under the age of 12 years old.
The companies joining the programme are: Ferrara Candy Company; Ghirardelli Chocolate Company; Jelly Belly Candy Co; Just Born Quality Confections; The Promotion in Motion Companies; and R.M. Palmer Co.
They join six other confectionery companies – American Licorice Company; Ferrero USA; The Hershey Company; Mars, Incorporated; Mondelez International; and Nestle – that are already part of the CBBB-backed Children's Food and Beverage Advertising Initiative that do not advertise directly to children.
"CCAI follows the same principles as CFBAI, but is designed for small-to-medium size confectionery companies and has fewer administrative requirements than CFBAI," said Maureen Enright, director of CCAI and deputy director of CFBAI. "All CCAI participants are making the same commitment – to not engage in child-directed advertising. CFBAI will independently monitor compliance and will publish periodic compliance reports, as it does for CFBAI."
Mary Power, president and CEO of CBBB, also stressed the importance of the initiative on small businesses. "Better Business Bureau has always felt that smaller companies can be just as much a part of the self-regulatory success story as major corporations," said Power. "This latest initiative is yet another example of how responsible companies can join together to efficiently regulate themselves."
The news was welcomed by health lobby Centre for Science in the Public Interest, which has backed a voluntary approach to advertising regulations. "It's not appropriate to advertise candy to children. Children are susceptible to advertising, and don't need encouragement to like and eat candy, which promotes diabetes, obesity, tooth decay, and other health problems," said CSPI senior nutrition policy counsel Jessica Almy. "We applaud the six companies for making this important commitment not to advertise to children under 12 and encourage other candy companies to join this initiative."