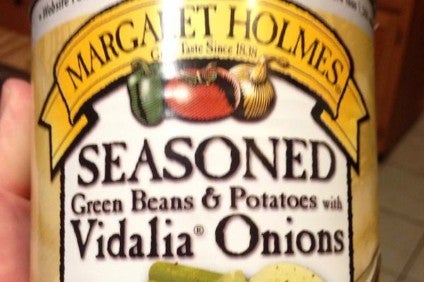 US canned vegetable specialist McCall Farms is acquiring the brands of Sager Creek Vegetable Company from Del Monte Pacific for an undisclosed sum.
Sager Creek Vegetable Company has retail and foodservice brands including Allens, Veg-all, Popeye, Princella and Freshlike. The business is headquartered in Siloam Springs, Arkansas.
Family-owned McCall Farms, based in Effingham, South Carolina, employs more than 1,000 people in its 900,000 sq ft manufacturing facility. Its major brands – distributed across retail and foodservice channels – are Glory Foods, Margaret Holmes, Bruce's Yams and Peanut Patch.
Del Monte Pacific bought Sager Creek through its subsidiary Del Monte Foods for US$75m in 2015.
Sager Creek had a processing site in North Carolina but this was closed down by Del Monte last year.
Woody Swink, co-president at McCall Farms, said: "Leading brands like Allens fit perfectly with our heritage of making authentic, southern-style vegetables that can be served as a meal, side-dish or used as a key cooking ingredient."
Earlier this year, McCall Farms claimed a first under its Glory Farms brand with the launch of a "see-thru" can.