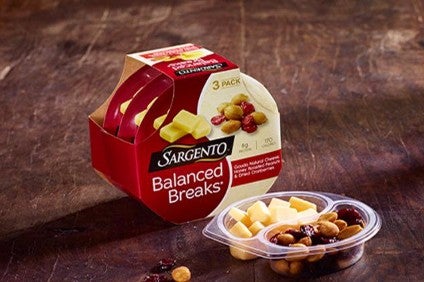 US cheese specialist Sargento Foods has announced it is expanding its facility in Hilbert, Wisconsin, by 40,000 sq ft.
The company, based in Plymouth, Wisconsin – said the addition will provide extra production space to the existing 70,000 sq ft building.
Production at the Hilbert site started only 14 months ago.
Louie Gentine, CEO and third-generation owner of Sargento, said: "Thanks to continued strong consumer demand for our cheese products, we are continuing to grow. When the addition is completed in the late summer of 2018, we expect to add approximately 150 employees to the Sargento Family."
The facility currently employs around 300 people.
Sargento Foods, which is a manufacturer of shredded, sliced and snack cheese, cheese appetisers, ingredients, snacks and sauces, also operates other production facilities in Wisconsin at Plymouth and Kiel, and has a technical centre in the same state at Elkhart Lake.
The company was founded in 1953 and has annual net sales exceeding US$1.3bn. It has more than 1,900 employees.