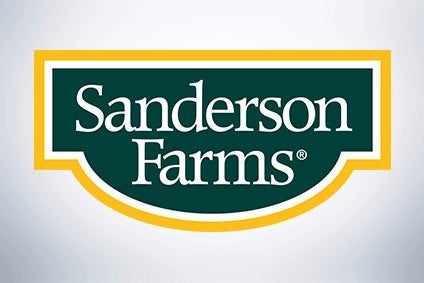 An investor coalition is pressuring US chicken business Sanderson Fams to commit to not using antibiotics in the production process.
The New York-based Interfaith Center on Corporate Responsibility (ICCR), which comprises 300 member organisations that are investors with combined assets of more than US$400bn, pushes businesses on corporate responsibility issues.
It is calling on Mississippi-based Sanderson, as well as restaurant chains McDonalds and Denny's, to follow in the footsteps of other large US meat businesses in cutting down the use of medically important antibiotics or cutting them out completely.
It has filed shareholder resolutions at each of the companies. If they are not successfully challenged by the companies, they will come up for vote at the companies' next shareholders meetings.
Scientists and public health experts have warned that the regular use of antibiotics to promote growth and prevent illness in healthy farm animals contributes to the development and spread of drug-resistant superbugs that can infect people.
According to ICCR, it is estimated that more than 70% of medically important antibiotics in the US are sold for livestock use.
It said the shareholder resolutions are part of a multi-year engagement with meat producers and restaurant chains to promote more sustainable and safe practices.
Austin Wilson of As You Sow, which promotes corporate social responsibility, supports the ICCR move. She said: "While antibiotic use in livestock has its place to treat sick animals, most meat producers administer it routinely to prevent illness caused by unhealthy conditions on farms, rather than to treat diagnosed illness.
"We are requesting that the companies adopt policies committing them to produce and source only meat that has not been routinely treated with antibiotics that are crucial for human medicine. Business as usual is a significant risk to the companies and to public health."
Other large US chicken producers, including Tyson Foods, have made a commitment to become antibiotic-free.
just-food contacted Sanderson Farms for a response but none had been received at the time of writing.
Read a full-length, just-food interview with Sanderson Farms CEO Mike Cockrell, published earlier this year: "We haven't had a customer ask for antibiotic-free".