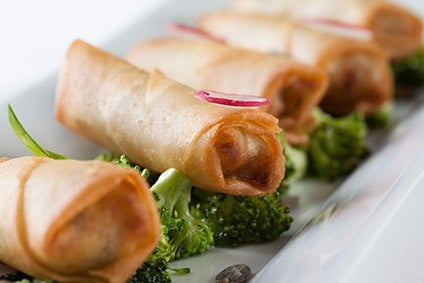 Pegasus Foods, a US contract manufacturer of frozen appetisers and snacks, has secured investment from local private-equity firm New Water Capital.
The company, which produces for food manufacturers, retailers and foodservice outlets, is looking to use the backing to invest in its production capacity.
New Water Capital, providing growth capital to Pegasus, will partner with the existing Pegasus team to support the company's recent expansion into a second manufacturing plant, a 135,000 sq ft, state-of-the-art facility in Rockwall, Texas.
Set up in 1998, family-owned Pegasus Foods already has a 55,000 sq ft Los Angeles facility but "saw opportunities for growth constrained" by the plant, New Water Capital.
New Water Capital partner Jason Neimark said the manufacturer was looking to "take advantage of significant opportunities that have been presented to Pegasus in the frozen food contract manufacturing industry".
The day-to-day management of Pegasus' operations will continue under company founders Jim Zaferis and Van Ambatielos.
Zaferis said the investment would "allow us to meet the growing demand for high-quality, high-convenience frozen foods".
Financial details, including New Water Capital's stake in the business, were not disclosed. Officials for the private-equity firm had not responded to a request for a comment at the time of writing.