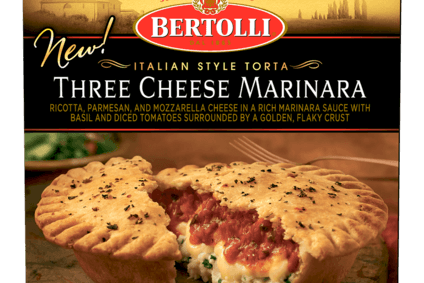 ConAgra Foods has added to its range of Bertolli Italian-style products with single-serve tortas.
The US food group said the tortas, on sale in the frozen aisle, would appeal to consumers who "want restaurant-quality food at home without a lot of prep time".
A Three Cheese Marinara Torta includes ricotta, parmesan, and mozzarella cheeses and a basil-seasoned marinara sauce. The Italian Sausage Torta adds Italian sausage to the layers of cheese and sauce.
The tortas are available at US$2.99 each.