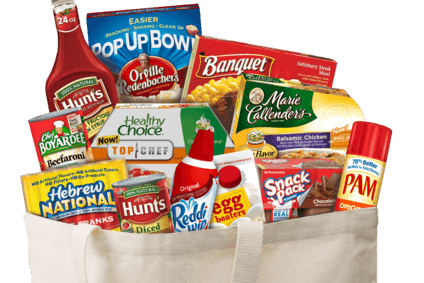 ConAgra Foods today (26 June) told investors it expects sales volumes from its consumer foods division – under pressure in recent months – to improve as the company moves through its new financial year.
The owner of brands including Hunt's ketchup and Chef Boyardee pasta provided some forecasts for 2014/15 alongside annual and fourth-quarter results for the financial year it had just finished – and on which it made its third profit warning in nine months last week.
"We are disappointed with fiscal 2014 overall, and we have a very focused sense of urgency directed toward improving our results," ConAgra chairman and CEO Gary Rodkin said. "Some of the challenges from fiscal 2014 will still be with us in fiscal 2015, although we believe results will gradually improve throughout the fiscal year."
ConAgra forecast its consumer foods volumes would "sequentially improve throughout fiscal 2015". Its commercial foods arm is predicted to show "good sales and profit growth" with its results will be restated to reflect the reclassification of milling results to discontinued operations.
Profits from the group's private-label division will be lower year-on-year in the first half of 2014/15 but are predicted to rise over the 12 months as a whole.
In the year to 25 May, ConAgra saw its net income fall 59.9% to US$315.1m. Total segment operating profit for its three divisions fell 30% to $1.3bn. Write-downs on ConAgra's consumer and private-label businesses, first announced in ConAgra's most recent profit warning last week, hit earnings.
Sales were up 14.8% at $17.7bn, boosted by the acquisition of Ralcorp Holdings a yera earlier.