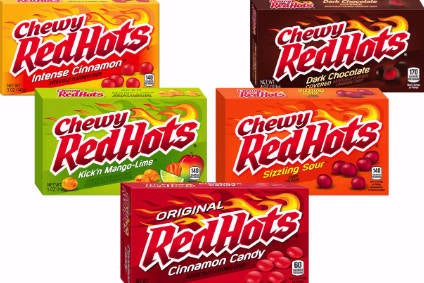 Ferrara Candy Co. has announced that it is to close its Creston, Iowa, facility by the end of this year.
Some 256 people work at the plant.
Ferrara said it has decided to shut he factory by mid-December after a comprehensive review of its operations. Its work will be shifted to other Ferrara factories.
The Illinois-based firm, a non-chocolate confectioner behind products such as Red Hots, Lemonhead and Brachs, said in a statement: "Decisions that affect people are never easy and this was not one that was taken lightly.
"Ferrara Candy has been a proud part of the Creston community for more than 30 years. We greatly value the dedication and hard work of all our employees and are dedicated to treating our team members with dignity and respect.
"In a dynamic industry that is constantly evolving, and as the company continues to grow and capture market share, it is critical that we leverage our most efficient assets and invest in those state-of-the-art facilities where we have a competitive advantage and scale.
"As part of these efforts, and following a comprehensive review of our manufacturing operations, Ferrara Candy has made the difficult decision to close its facility in Creston."

Ferrara's statement said it would offer severance pay and transition assistance to its Iowa employees.
Workers at the plant make gummy bears and 'worms' among other products.
In July Ferrara was named as a possible buyer of Nestle's US confectionery business.
The firm, which can trace its history back to 1908, was created in its current form by the merger in 2012 of Farley's & Sather's and Ferrara Pan Candy Co.