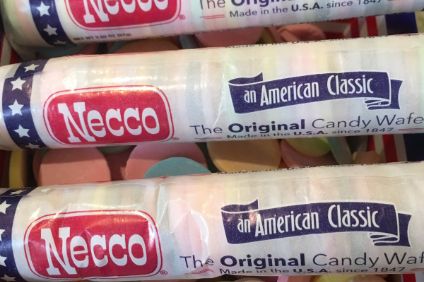 Redundancies could be on the cards at US candy maker New England Confectionery Co. (Necco).
The Boston Globe newspaper reports Necco chief executive Michael McGee has notified local mayor Brian Arrigo 395 workers – most of the company's workforce – could be laid off if the candy maker cannot find a buyer before 6 May.
The newspaper said in the notice to the mayor McGee stated Necco has been in on-going negotiations with potential buyers to allow for its continued operations but if a sale is not completed employee contracts could be terminated.
The maker of Necco Sweethearts, Necco Wafers, Skybar, Clark Bar, Mary Jane and Mighty Malts can trace its roots back 171 years and has claims to being the oldest multi-line confectionery manufacturer in the US.
The company moved to Revere in 2003 after 76 years in nearby Cambridge.
Last year, Necco sold its 810,000 sq ft plant and 55-acre grounds in Revere to locally-based real estate firms Atlantic Management Corp. and VMD Companies for US$54.6m. It is understood its lease is up in August.
just-food has contacted Necco for a comment.