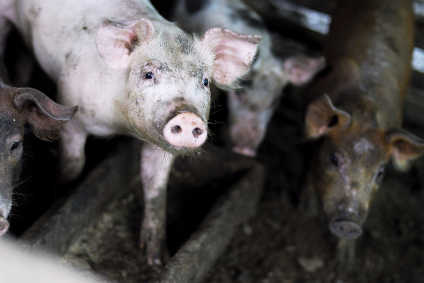 The US Congress has repealed the country's controversial country-of-origin labelling rules for meat products, meaning companies look set to avoid retaliatory duties from Canada and Mexico.
The end of the labelling law came as part of a wider federal spending bill passed by Congress today (18 December).
"America's pork producers are grateful that lawmakers recognized the economic harm we faced from retaliation because of the WTO-illegal COOL law," said Dr. Ron Prestage, president of US industry organisation the National Pork Producers Council.
Canada and Mexico, which believed the labelling law broke trade rules, appealed to the World Trade Organization. In May, the two countries prevailed after the WTO threw out an appeal from the US. A month later, the US House of Representatives repealed the regulation but a similar move was needed by the US Senate for the law to be abolished.
Earlier this month, the WTO said Canada and Mexico could start collecting over US$1bn in retaliatory duties from the US, prompting calls from industry associations in the US for their country's politicians to act.
The International Dairy Foods Association, a US organisation representing the country's dairy industry, welcomed Congress's move. "By repealing the country-of-origin labelling provisions that were out of compliance with US trade obligations, Congress stopped imminent and expensive retaliation efforts against US dairy products from our key trading partners."