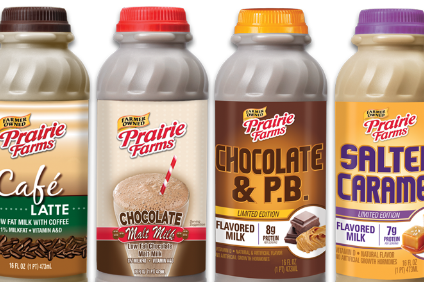 Prairie Farms Dairy is to expand a facility in Indiana, a move the US dairy cooperative said will broaden its business at home and in Central America.
The co-op is investing US$8.7m in a site in Fort Wayne. Construction is expected to begin in April and be completed within 18 months. It will include a new processing system,
storage vessels, packaging lines, equipment to accommodate existing production, a cooler and a dry storage warehouse.
"Once complete, we will ship more Prairie Farms products from coast to coast and to Central America," Chuck McQuaig, the general manager at the Fort Wayne site, said.
Prairie Farms Dairy has 35 manufacturing plants and over 100 distribution facilities. It generates annual sales of over US$3bn.
Last last year, Prairie Farms Dairy and another US dairy co-op, Swiss Valley Farms, announced a plan to combine.
Under the terms of the deal, the assets of Swiss Valley Farms will be merged into Prairie Farms Dairy, the companies said. The combined entity will operate under the Prairie Farms Dairy name. The transaction will be put to a vote of the co-ops' members. The companies said they expect the deal to be finalised in the middle of this year.