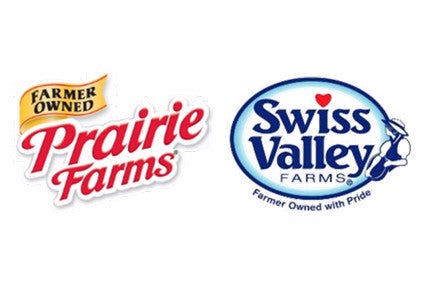 US dairy cooperatives Prairie Farms Dairy and Swiss Valley Farms have announced a plan to combine.
Under the terms of the deal, the assets of Swiss Valley Farms will be merged into Prairie Farms Dairy, the companies said. The combined entity will operate under the Prairie Farms Dairy name. The transaction will be put to a vote of the co-ops' members. The companies said they expect the deal to be finalised in the middle of 2017.
"The merger with Swiss Valley was driven by our commitment to build value for our cooperative members and is consistent with our growth strategy. Swiss Valley's contributions will allow us to diversify our product portfolio and expand into new markets," Ed Mullins, the CEO of Prairie Farms Dairy, said.
Swiss Valley Farms CEO Chris Hoeger, who will remain with the business and oversee the operation of the enlarged group's plants, added: "This merger offers numerous benefits for our cooperative members and is an ideal opportunity to bring together two industry leaders. We will leverage the strengths of both companies to offer a broader range of products and to enhance and expand relationships with customers."
Illinois-based Prairie Farms Dairy has 35 manufacturing plants, over 100 distribution facilities and annual sales of over $3bn. Its distribution network covers more than 30% of the US, with its products available in the retail and foodservice channels.
Swiss Valley Farms is based in Iowa, with five cheese production facilities. The company also runs Wisconsin-based White Hill Cheese Co. in a joint venture with Swiss dairy giant Emmi.