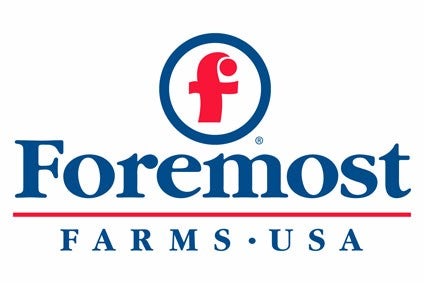 US dairy cooperative Foremost Farms has revealed plans to build a dairy processing facility in Greenville, Michigan.
The Wisconsin-based co-op, which works closely with the foodservice sector, has purchased 96 acres of vacant property on an industrial park for the development.
The project is contingent upon receiving approvals of necessary local and state incentives and support, including for a long-term waste water treatment facility which will make the business more sustainable.
Given those approvals, the first phase of the project could be complete in 12 to 14 months and receive up to 6m pounds of raw milk per day, the cooperative said in a statement.
Foremost Farms' president and CEO, Michael Doyle, said: "It is our goal to continue to work with strategic partners/alliances like we have established in the region with Michigan Milk Producers Association, to maximise dairy farmer investments, stabilise the regional milk market and add value for all producers in this market."
Foremost said it is engaged in preliminary talks with companies interested in working with it at the Greenville site.
The cooperative said the property purchase is the first step in its long-term strategy of managing milk solids across its membership, which takes in seven states – Wisconsin, Illinois, Michigan, Minnesota, Iowa, Indiana and Ohio.
Foremost has around 1,400 dairy farmer members and annual sales of US$1.5bn. It focuses on the "creation of tailored and innovative milk solutions that meet the needs of customers around the world".
This includes providing customised products to foodservice, food processing, distributor and pharmaceutical customers.