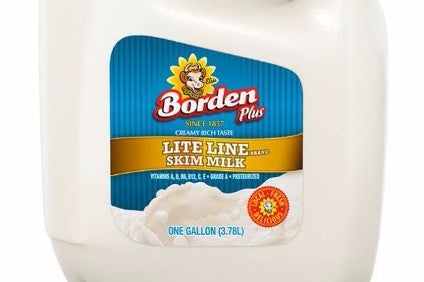 US-based Borden Dairy Company has been acquired by ACON Investments and affiliates for an undisclosed sum.
Borden, a major US fresh fluid dairy processor, was spun-off by Grupo Lala into a private company called Laguna Dairy in 2013.
Announcing the deal yesterday (10 July), ACON Investments said Laguna Dairy remains a "substantial equity holder", without specifying the stake the company holds in Borden.
Dallas-headquartered Borden operates 13 facilities in the Midwest, southern and south-eastern regions of the US, with a total of more than 500m gallons of annual milk processing capacity.
Aron Schwartz, managing partner of ACON, said: "Borden is an iconic brand with more than 150 years of heritage. We are excited to be partnering with Laguna Dairy and Borden's management to accelerate the company's growth and maintain its position as a market leader."
Steve Gorman, general manager of Laguna Dairy, said: "This transaction confirms the value we have built during our ownership of Borden, We have been searching for the right investor and believe in ACON we have found a capital partner that will maximise the potential of Borden."
Adam Kriger, who served as an ACON consultant, has joined Borden's board effective from the close of the equity recapitalisation.
Kriger has more than 25 years of experience at companies including The Walt Disney Company, Starwood Hotels and McDonald's. He has "significant expertise in driving strategic initiatives", ACON said.