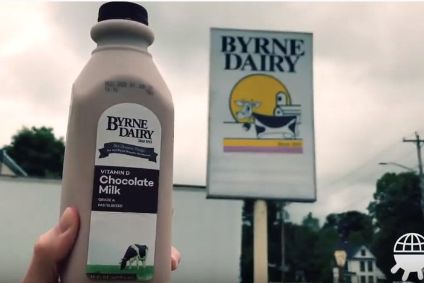 US-based Byrne Dairy is planning to spend US$28.5m expanding its facilities in DeWitt, New York State.
In plans, submitted to the Onondaga County Industrial Development Agency and seen by just-food, outline proposals for a 22,000 sq ft addition to the south side of its 138,000 sq ft Ultra Dairy facility.
Byrne Dairy said the move would create 64 jobs, bringing its workforce at the facility up to 262.
The company, founded by Irish immigrants and known for the green milk it produces to commemorate St Patrick's Day, said the move would enable it to to create dairy products with an unrefrigerated shelf life of up to a year.
James Gosier, Byrne's general counsel who submitted the application, said the company will start construction this year and complete the addition in March 2021. Nearly $17m of the $28.5m cost is for equipment,
The Ultra Dairy facility opened in 2003.
just-food has contacted Byrne Dairy for further comment.