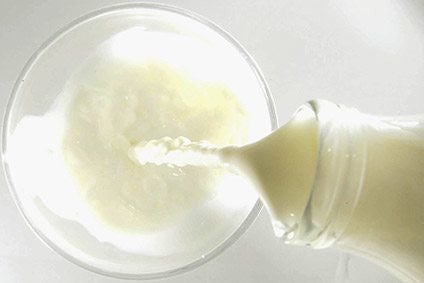 US dairy organisations have backed a Congressional letter urging the Food and Drug Administration to investigate the branding of plant-based dairy alternatives.
The letter, written by Representatives Mike Simpson and Peter Welch, urged FDA Commissioner Robert Califf to "more aggressively" police the "improper use of dairy terms" used on the labels of products without dairy ingredients.
"We request that the Food and Drug Administration (FDA) exercise its legal authority to investigate and take appropriate action against the manufacturers of these misbranded products," the Congressmen urged.
The letter argued "it is misleading for manufacturers of [dairy alternatives] to profit from the milk name. These products should be allowed on the market only when accurately labelled."
US dairy associations the International Dairy Foods Association (IDFA) and the National Milk Producers Federation (NMPF) said they have previously voiced "similar concerns" and urging FDA to restrict the use of dairy terms on labels of plant-based products such as milk, cheese and yogurt.
Welch and Simpson pointed to the European Union's labelling regulations, which allow the use of the term "soy drink" but prohibit "soy milk."
"You haven't 'got milk' if it comes from a seed, nut or bean," said Jim Mulhern, president and CEO of NMPF, referring to the famous marketing campaign for milk in the US. "In the many years since we first raised concerns about the misbranding of these products, we've seen an explosion of imitators attaching the word 'milk' to everything from hemp to peas to algae. We don't need new regulations on this issue, we just need FDA to enforce those that have been on the books for years."
Michael Dykes, president and CEO of IDFA, added "dairy imitators do not naturally provide the same level of nutrition to the people buying them as milk does". He argued non-dairy beverages "can mislead people into thinking these products are comparable replacements for milk".