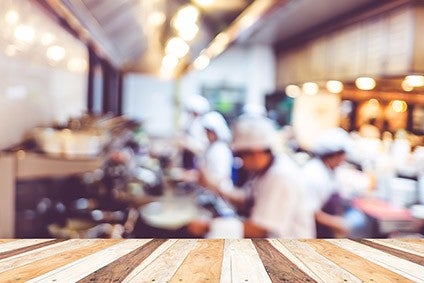 The US Food and Drug Administration (FDA) is extending the date for menus to comply with new nutritional labelling rules – including a requirement to publish calorie counts – by one year.
The compliance date has been extended from 5 May 2017 to 7 May 2018 for "further consideration of what opportunities there may be to reduce costs and enhance the flexibility" of requirements, the FDA said yesterday (1 May).
Passed as part of US healthcare legislation in 2010, the rules were announced in 2014. The regulations require calorie information be listed on menus and menu boards in chain restaurants and similar retail food establishments, as well as vending machines. Restaurants will be required to list calories if they are part of a chain of at least 20 outlets. This rules also see supermarkets and convenience stores that sell prepared foods obliged to label calories. Vending operators that own at least 20 machines will have to disclose calorie information for food sold from vending machines, subject to certain exemptions.
"We are taking this action… in response to the diverse and complex set of stakeholders affected by the rule and continued, numerous, and fundamental questions they raise regarding the final rule and its implementation," the FDA said.
The rule sets out measures for how restaurants and retail food establishments should provide "certain nutrition information for standard menu items". Measures included requirements for menus and menu boards to declare calorie content of foods listed for sale.
The final rule also required "written nutrition information for standard menu items be available to consumers who ask to see it".