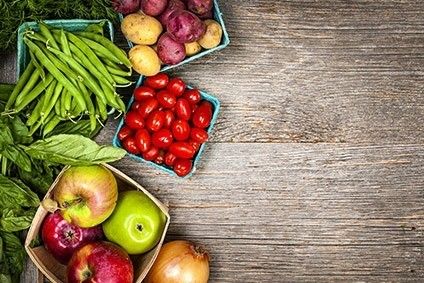 "Huge consumer demand" for organic food products in the US is now exceeding domestic supply, the US Department of Agriculture (USDA) has said.
The administrator of the USDA's agricultural marketing service (AMS) Elanor Starmer said the department is "also seeing a lot of companies interested in selling organic products that are having trouble finding farmers to supply them".
"That to us is a signal that there is a real opportunity here for American farmers and we want to make sure they have the tools to take advantage of it," Starmer said in an interview for the USDA's blog.
Starmer said the USDA's "sound and sensible" initiative is one effort the AMS has made to help support farmers who are interested in getting into organic production. "We provided funding to organisations that then did outreach to farmers to talk about things like what does it takes to become certified organic, what the process looks like, what are the tools you can access to help you understand how to farm organically. This has helped demystify the process and provides a better understanding of the needs of the farming community."
"We know that the international market for organics is enormous," Starmer said. "Global sales of organic food reached US$80bn in 2014 and that is only expected to grow over the next five to 10 years."
"Consumers are more interested than ever in understanding where their food is coming from, how it's being grown and the different things being used in the course of growing that food or raising that animal," Starmer said. "It's a growing trend we're seeing in the marketplace and it's creating a lot of opportunities for everything from organic to grass-fed beef to locally grown."
The USDA is now looking to expand "equivalency agreements" with other countries to "streamline" organic trade and make it easier for producers of organic products. "That means organic farmers and businesses can have access to international markets without having to obtain multiple certifications," Starmer said. "Without the agreements, organic farmers and businesses may need to fill out two sets of paperwork, have multiple inspections and frankly that's a lot of work; so that's why these agreements are important to the producer."
Over the past seven years, Starmer said the USDA has established equivalency agreements with the EU, Japan, Switzerland, South Korea, and Canada. The USDA is currently in talks with Mexico about establishing an equivalency agreement, she said.
Earlier this month, the Organic Trade Association said organic produce sales in the US had increased by over 25% in the past five years, with more than half of all American households now buying organic fruit and vegetables.