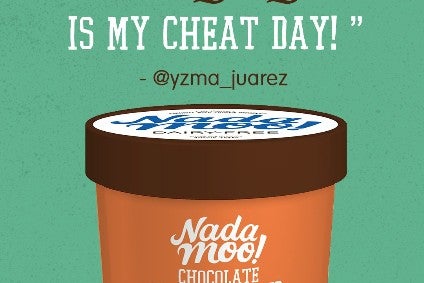 US plant-based, frozen dessert maker NadaMoo has raised US$4m from a consortium of investors as the family-owned business seeks to boost its standing in the natural foods industry.
Located in Austin, Texas, the company produces desserts from dairy-free, organic coconut milk. The products are gluten-free, use non-genetically-modified ingredients, and where possible, are Fair Trade certified.
Canadian venture fund InvestEco Capital led the financing round, and was joined by District Ventures, Working Lab Capital and "other like-minded partners", the company said in a statement, referring to the investors as "mission-aligned, health, environment, and flavour-conscious.
Formed in 2004, NadaMoo is run by chief executive Daniel Nicholson who hopes to expand the team at Austin following the investment. The family will still retain a "substantial majority ownership" in the company.
"In this day and age, authenticity matters more than ever," Nicholson said. "We are proud to be an independently, family-owned operation focused on being a part of the sustainability solution for our planet. We are excited about what our future holds as we continue to grow and lead in the dairy free, plant-based movement."
NadaMoo desserts are is sweetened with agave nectar and has roughly half the fat and calories of not only regular ice cream, but also similar dairy-free alternatives. It is available in US stores nationwide through natural, conventional, speciality and co-op grocery outlets.
In 2018, the company plans to expand into additional retailers in the US and overseas.