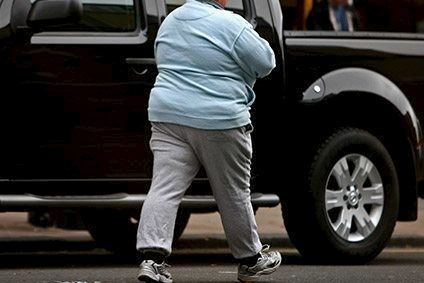 Taxes on foods high in calories, added sugars or sodium should be levied in the US to tackle obesity, a panel advising on the next round of the country's official dietary guidelines has urged.
The call for fiscal action was one of a series of recommendations published yesterday (19 February) by the 2015 Dietary Guidelines Advisory Committee for policies to be included in the latest iteration of the Dietary Guidelines for Americans.
Among its recommendations, the committee, made up of 14 nutrition, medicine and public health experts, also suggested the end of advice on daily cholesterol intake. It also called for daily consumption of added sugar to be no more than 10% of all calories.
The committee also addressed a new area – "sustainable" diets – and argued research "showed how healthy dietary patterns relate to positive environmental outcomes".
The Dietary Guidelines for Americans were first published in 1980 and are updated at least every five years. The last update was announced in 2010 and the next edition is expected to be set out this autumn.
In its report, the committee said about half of Americans have one or more "preventable, chronic diseases that are related to poor quality dietary patterns and physical inactivity", including cardiovascular disease, hypertension, type 2 diabetes and diet-related cancers. It argued "few, if any, improvements in consumers' food choices have been seen in recent decades".
The committee called for "broad policy changes to transform the food system so as to promote population health, including the use of economic and taxing policies to encourage the production and consumption of healthy foods and to reduce unhealthy foods".
It called on the US government introduce taxes on "sugar-sweetened beverages, snack foods and desserts high in calories, added sugars, or sodium, and other less healthy foods". The revenue from the taxes could be used to "nutrition education initiatives and obesity prevention programmes".
The committee did put forward an alternative. It recommended the introduction of "price incentives on vegetables and fruits could be used to promote consumption and public health benefits".
The report has been sent to the US Departments of Agriculture and Health and Human Services, which will consider the recommendations ahead of the publication of the revised guidelines.