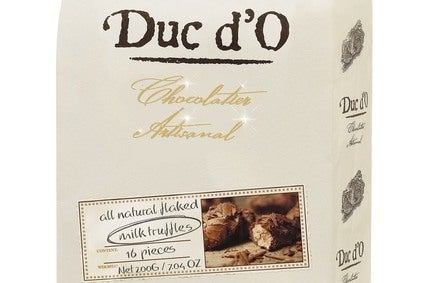 Belgian chocolatier Duc d'O has continued its international expansion drive with plans to launch its products in the US at the New York Fancy Food show next week.
A spokesperson for the company told just-food the group has signed an exclusive distribution deal with International Food Associates (IFA). "They are very excited about our products, particularly their quality," the spokesperson said.
Duc d'O has focused on expanding its international footprint, with moves to grow distribution across Europe and further afield in emerging markets such as India.
The company representative said the company believed the US market offered a good growth opportunity, particularly given the growing interest in premium chocolates. "We see there is ample opportunity to grow in the US, particularly in the speciality food sector."