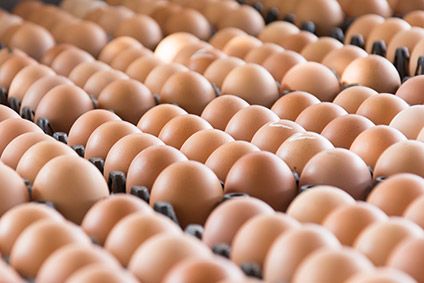 The New York Attorney General Letitia James has filed a lawsuit against Hillandale Farms, alleging the US egg producer hiked its prices to take advantage of Covid-19-linked exceptional demand for essential food products.
Ohio and Pennsylvania-based Hillandale is one of the country's largest egg producers and wholesalers. According to James, Hillandale "gouged" the prices of more than four million cartons of eggs when panic-buying was at its peak in March and April.
The eggs were sold to major grocery store chains, US military facilities, and wholesale food distributors throughout the state, charging New York customers up to four times the pre-pandemic price for one carton of eggs, according to a statement issued by the Attorney General's Office.
It said that during those two months Hillandale made an estimated US$4m from "unlawfully increasing the price of these eggs, which were often sold in grocery stores located in low-income communities".
The lawsuit, filed yesterday (11 August), seeks restitution from Hillandale for those consumers who were "forced to pay unlawfully high prices for this essential food item".
The Attorney General's Office "learned of Hillandale's price gouging" after receiving complaints from consumers about the high prices of eggs at grocery stores.
James said: "As this pandemic ravaged our country, Hillandale exploited hardworking New Yorkers to line its own pockets. In less than two months, Hillandale made millions by cheating our most vulnerable communities and our service members, actions that are both unlawful and truly rotten."
The lawsuit alleges in January Hillandale charged Western Beef supermarkets prices ranging from $0.59 to $1.10 for a dozen large white eggs but on 15 March it raised that price to $1.49.
As the pandemic progressed, the company raised the prices it charged Western Beef repeatedly, eventually reaching $2.93 per dozen – a price almost five times the price Hillandale charged in January, the lawsuit claims.
It further alleges Hillandale hiked prices on eggs sold to the commissary store at the US Military Academy at West Point and to stores at military bases at Fort Hamilton and Fort Drum. It added that egg prices were also raised in dealings with retailers Stop & Shop, BJ's Wholesale Club and Associated Supermarkets.
The lawsuit alleges the egg supplier raised its prices not because of increased costs, but simply to take advantage of higher consumer demand during the pandemic.
It brings claims against six Hillandale Farms companies – Hillandale Farms Corp., Hillandale Farms East, Inc., Hillandale Farms of PA, Inc., Hillandale Farms Conn, LLC, Hillandale Farms of Delaware, Inc., and Hillandale-Gettysburg, L.P.
The lawsuit was filed in the Commercial Division of New York State Supreme Court for New York County.
just-food has asked Hillandale Farms for a response to the Attorney General's action.