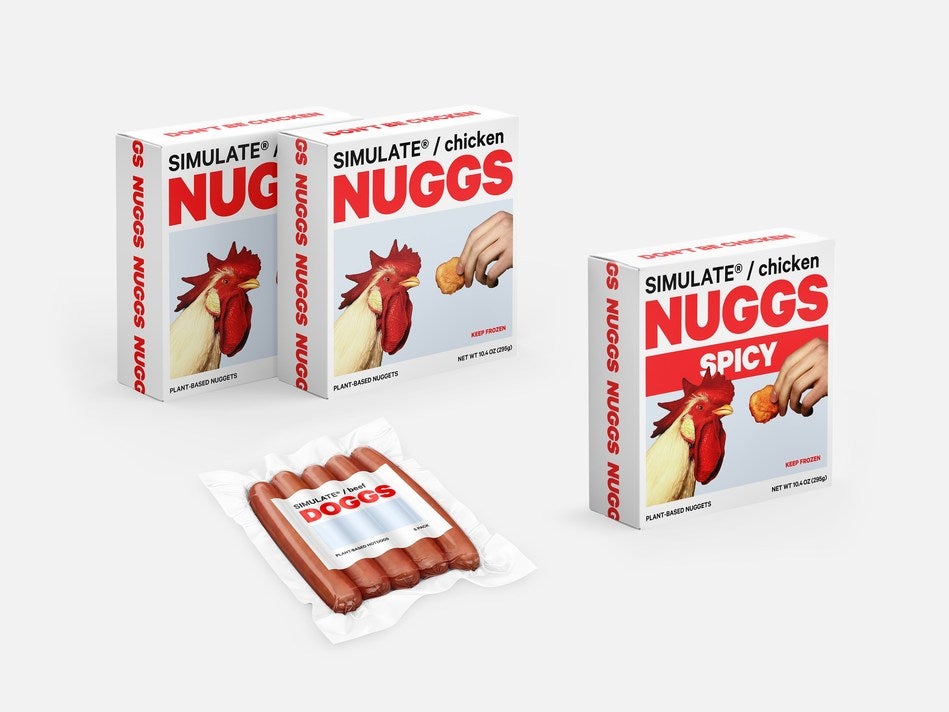 Simulate, the New York-based business behind the NUGGS faux-chicken nuggets brand, has raised US$50m in a Series B funding round.
The round was led by Seven Seven Six, an investment vehicle founded by entrepreneur Alexis Ohanian, and joined by Chris and Crystal Sacca, NOMO Ventures, Canadian frozen potato products giant McCain Foods, Imaginary Ventures and Day One Ventures.
Ohanian joined the board of directors as part of the round, which takes the total funds raised by Simulate to $61m.
Nuggs was launched in the summer of 2019 and is now available in more than 5,000 retail locations, including branches of Walmart, Target and Whole Foods Market, with plans to add 10,000 retail locations by the end of 2021.
Simulate, known for tag lines such as "Tesla of Chicken", said the additional funding will enable it to triple its internal team, accelerate the development of new products and technologies, scale manufacturing capabilities, increase its retail and foodservice presence and continue expansion in international markets including Canada, where it is about to launch.
Ben Pasternak, Simulate's co-founder and CEO, said: "Historically our food system has rejected the use of technology, resulting in a system that is highly inefficient and primitive. This new funding will be used to create and protect the intersection of technology and nutrition."
Seven Seven Six's Ohanian, co-founder of the website reddit, said: "Ben, Sam [Terris, co-founder and COO], and the entire team's commitment to rapid product iteration and building products that can infinitely scale is why we're backing Simulate. The best technology companies that I've invested in over the past decade have operated with similar principles, and we're excited to see Simulate grow into one of the highest impact-nutrition companies on the planet."