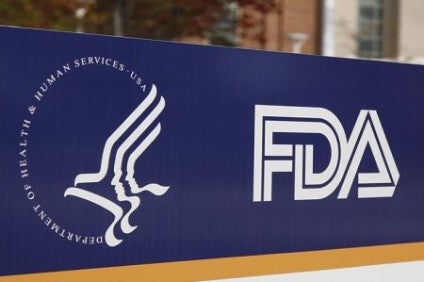 The US plans to publish "updated" targets on sodium reduction and look at how – and what – products are labelled 'healthy' as part of a nutrition strategy outlined by the country's Food and Drug Administration.
In a speech at the National Food Policy Conference in Washington, D.C. on Thursday (29 March) FDA commissioner Scott Gottlieb announced a "comprehensive, multi-year nutrition innovation strategy" designed to "take a fresh look at what can be done to reduce preventable death and disease related to poor nutrition".
Notable among the plans were the FDA's pledge to re-boot proposals issued in summer 2016 under the Obama administration on reducing sodium, or salt, consumption in the US.
Gottlieb argued the labelling claim of 'healthy' was "one claim that we believe is ripe for change". He also said the agency was looking at another controversial marketing claim, the use of the word 'natural'.
The FDA is to also push on with plans set out under President Barack Obama for new Nutrition Facts panels on food products, which had been delayed, Gottlieb said.
In June 2016, the FDA outlined its bid to reduce the average salt consumption from 3,400 milligrams per person per day to 2,300mg. The agency put forward proposals for there to be two sets of voluntary targets for the food industry.
Under the plans, interim, two-year targets will be set to try to reduce consumption to "about" 3,000mg a day. A more ambitious, second target for manufacturers to meet over a ten-year period to bring the average daily intake down to 2,300mg will also be put in place.
The latest iteration of the US Dietary Guidelines for Americans – issued in January 2016 and in place for five years – recommended adults limit their sodium intake to 2,300mg a day.
However, the FDA's June 2016 proposals have yet to come into action, leaving some campaign groups concerned about whether they would ever see the light of day.
Nevertheless, at the National Food Policy Conference on Thursday, Gottlieb said: "I can't discuss a meaningful nutrition initiative without exploring what can be done to encourage the reduction of sodium in foods. There remains no single more effective public health action related to nutrition than the reduction of sodium in the diet.
"I'm committed to advancing the short-term voluntary sodium targets. To provide guidance to industry, FDA proposed short-term, voluntary, draft targets for sodium reduction in foods that support reducing sodium intake to 3,000 milligrams per day from the current average intake of over 3,400 milligrams.
"We intend to align our approach with the Dietary Reference Intake that's being conducted by the National Academies. I believe we can build broad support for our approach. FDA is currently working through more than 150 public comments that included important technical information that will enable us to improve on the targets to make them more practical and meaningful."
He added: "We plan to release the updated short-term targets in 2019, as well as continuing the dialogue on longer-term reduction efforts."
The use of the words 'healthy' and 'natural' by manufacturers on food sold in the US has long been a subject of debate, with some suppliers under fire from campaigners.
In September 2016, the FDA kicked off its bid to draw up new rules on how food companies operating in the country can use the phrase "healthy" on their labelling. The agency had first announced its plans to look again at rules governing the nutrient content claim in May that year after a dispute with Kind LLC over how the US snack bar maker was using the term.
Addressing the National Food Policy Conference last week, Gottlieb said: "It's in everyone's interest to have meaningful claims that consumers can understand and trust. It's also important that FDA does not permit claims that could mislead people to consume more products that aren't helpful to their health.
That's why we're asking what more we can do to encourage meaningful claims that reflect the latest nutrition science and could spur industry to introduce products that qualify for those claims. 'Healthy' is one claim that we believe is ripe for change."
Gottlieb said the agency was looking again at how it defines the claim 'healthy' and would also consider how manufacturers could inform consumers on packaging.
"Traditionally, we've focused primarily on the nutrients contained in food in considering what is healthy. But people eat foods, not nutrients. This is why we're asking the important question of whether a modernized definition of 'healthy' should go beyond nutrients to better reflect dietary patterns and food groups, like whole grains, low fat dairy, fruits and vegetables and healthy oils? Broadening the concept of what it means to be healthy may also better meet consumer expectations and empower them to make better decisions," Gottlieb said.
"We also need to do more to help consumers see this information. So, we'll also consider how to depict 'healthy' on the package so that consumers can easily find it, particularly when they may not have the time or the skills to examine all the information on a food package.
"To address this, we've had discussions about whether there should be a standard icon or symbol for the word 'healthy' that everyone could use on food packages. We'll be soliciting stakeholder input on whether this would be useful."
On the term 'natural', Gottlieb added: "In late 2015, we sought feedback from consumers and the industry on whether FDA should define and regulate the word 'natural' on food labelling. More than 7,600 comments came in, and we've reviewed them. It's clear that consumers increasingly want to know what is in the food they eat and whether it is 'natural'.
We recognize that consumers are trusting in products labeled as "natural" without clarity around the term. Just like other claims made on products regulated by FDA, we believe the "natural" claim must be true and based in science. At the same time, we know that there are wide differences in beliefs regarding what criteria should apply for products termed 'natural' – and some of those criteria aren't based on public health concerns. We'll have more to say on the issue soon."
US consumer watchdog Center for Science in the Public Interest called the FDA's strategy "promising".
Margo Wootan, the vice president for nutrition at the CSPI, said: "CSPI is encouraged by FDA commissioner Scott Gottlieb's statements about the importance of healthy eating to lowering the risk of cancer, diabetes, heart disease, and other illness and the FDA's plans to support Americans' ability to eat well.
"The public's health will be improved by the FDA adopting voluntary sodium-reduction targets for food companies, implementing menu labelling by May 2018, and pursuing clearer ingredient labeling. We're disappointed that updated Nutrition Facts labels will not be in place until January 2020 for large companies, but, given the commissioner's strong statements about nutrition and that the updated labels are already on thousands of products in stores, we expect that the label format won't be weakened."