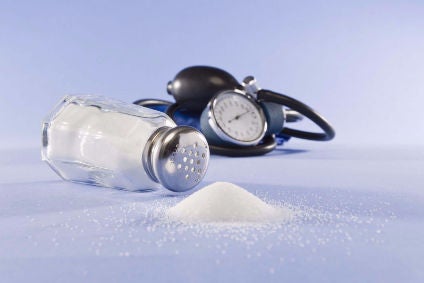 The US Food and Drug Administration has pushed back plans to introduce voluntary salt reduction targets for packaged food makers by extending the comment period on the proposals.
In June, the FDA put forward proposals for there to be two sets of voluntary targets for the food industry. Under the plans, two-year targets will be set to try to reduce consumption to "about" 3,000mg a day. A second target, for manufacturers to meet over a ten-year period, aims to bring the average daily intake down to 2,300mg, the regulator said.
The draft guidance covers packaged foods sold in retail outlets, as well as common foods served in restaurants and other food service establishments. "The targets, which cover nearly 150 food categories, are intended to complement many existing efforts by food manufacturers, restaurants and food service operations to reduce sodium in foods," the FDA said.
The FDA put forward the two-year targets for 90 days of public comment, which was due to close on 31 August. The ten-year target was open for comment for 150 days and due to close on 31 October. However, both comment periods have now been extended.
The comment period for issues primarily related to the draft short-term two-year sodium reduction targets will now end on 17 October, while the ten-year proposals will remain open for comment until 2 December.
The decision to extend the consultation process followed requests from food sector representatives. "The FDA received eight requests from industry trade associations to extend both comment periods to provide a total of 180 days for comment on the short- and long-term targets and three requests from consumer and public health organisations for the comment period regarding the short-term targets to remain unchanged," the FDA revealed.