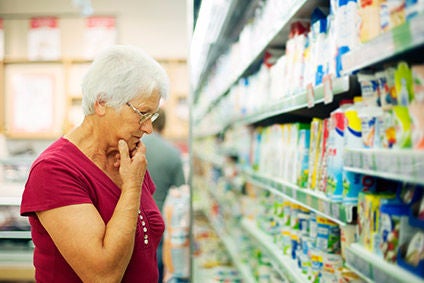 The US Food and Drug Administration (FDA) has issued a final rule that sets out the criteria for concluding the use of a substance in human or animal food is "generally recognised as safe" (GRAS).
The rule, which the FDA said will "strengthen its oversight of food ingredients", formalises a voluntary GRAS notification procedure originally established under an interim policy and pilot programme for human food in 1997 and animal food in 2010.
But campaigners have accused the FDA of "failing to live up to its responsibilities".
The FDA said on Friday (12 August) experience had shown "streamlining our evaluation of conclusions of GRAS status will enable us to evaluate more, and higher priority, substances".
"Unlike food additives, GRAS substances are not subject to FDA pre-market approval," the FDA said. "However, they must meet the same safety standards as approved food additives."
Under the rule, companies are required to submit "a narrative that provides the basis for your conclusion of GRAS status, including why the scientific data, information, methods, and principles described in the notice provide a basis for your conclusion that the notified substance is generally recognised, among qualified experts, to be safe under the conditions of its intended use".
An FDA spokesperson told just-food today (15 August) that while the GRAS notification programme is voluntary, "it's important to know GRAS only covers certain food ingredients". The spokesperson said: "There are pre-market approval requirements for food additives and certain food contact materials under different FDA regulations. Also, the FDA can question the basis for any GRAS conclusion including those in which the FDA isn't notified about the conclusion and take action as appropriate."
The issuance of the rule follows a commitment made by the FDA following a legal tussle with campaigners aimed at closing a "loophole" in regulations on food additives and bringing the rules in line with policies first drawn up more than 50 years ago. In October 2014, in settling a lawsuit, the FDA said it would finalise the rules in the summer of 2016.
However, Jessica Almy, the deputy director of nutrition policy at US consumer group Center for Science in the Public Interest, said: "Decisions about the safety of substances in our food supply should be transparent and unbiased. However, today's rule gives companies a green light to make decisions about which substances are GRAS and can be added to foods – without even informing the FDA."
Almy said the new rule "also fails to ensure that the experts that make these decisions do not have conflicts of interest". She added: "The FDA should not allow companies to make secret, potentially biased determinations about which substances are safe enough for American families. CSPI is sorely disappointed by the agency's action."
The US Environmental Defense Fund (EDF ) said the FDA's move was "a lost opportunity to close a widely-abused loophole that allows chemicals to be approved for use in food with no notification to or review by FDA".
EDF said: "The rule allows the industry to continue making secret decisions about what we eat without the agency's – or the public's – knowledge. The agency has the legal authority to significantly narrow the GRAS loophole to prevent companies from deliberately avoiding FDA's safety review process."