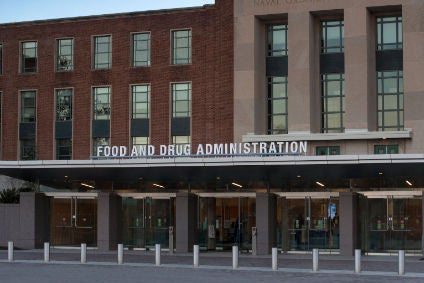 The US Food and Drug Administration does not have an "efficient and effective" food recall initiation process, a government watchdog has warned.
The Department of Health and Human Services' Office of Inspector General issued a report examining 30 recalls that occurred between 2012 and 2015. The investigation included two recalls in which companies did notpull all affected items until 165 days and 81 days after the FDA became aware of tainted foods, the OIG noted.
"Our ongoing audit of FDA's food recall program found that FDA did not have an efficient and effective food recall initiation process that helps ensure the safety of the nation's food supply. Specifically, FDA did not have policies and procedures to ensure that firms or responsible parties initiated voluntary food recalls promptly. As a result, consumers remained at risk of illness or death for several weeks after FDA was aware of a potentially hazardous food in the supply chain," the report said.
The watchdog recommended the FDA "update its policies and procedures" to set timeframes for, firstly, the FDA to request that firms voluntarily recall their products and, secondly, firms to initiate voluntary food recalls.
In a statement responding to the OIG's comments, the FDA said: "Public health is our top priority and the U.S. Food and Drug Administration works hard to ensure the US food supply remains among the safest in the world. During a nearly three-year period recently reviewed by the HHS Office of Inspector General, the FDA oversaw thousands of food recalls, with an average time for recall initiation of less than a week."
However, the regulator conceded that "a small number of these recalls fell well outside of that average".
"These delays are unacceptable. While some food recalls are more complicated than others due to the nature of the products, contamination, and investigation, the recall process should be as swift as possible and the FDA is already taking concrete steps to address the OIG's concerns. These steps include the establishment of a rapid-response team made up of agency leaders, and the introduction of new technologies to make the process even swifter."