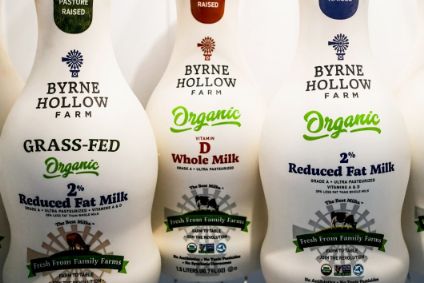 Byrne Dairy, the US dairy supplier, is lining up an expansion project in New York state.
The branded and own-label manufacturer is planning a two-phase initiative at its Ultra Dairy facility in DeWitt.
The first stage of the expansion will see Byrne Dairy invest in the site's packaging systems. In the second phase, Byrne Dairy is looking at adding more manufacturing space, with an eye on possibly producing non-dairy products.
Jim Gosier, a lawyer for Byrne Dairy, told just-food the first stage of the project will take 18 to 24 months to complete, with the second phase also taking that length of time.
"Products will be a continuation of our milk, cream and non-dairy products lines, both in Byrne brand and private-label and co-manufactured brands," Gosier said.
The DeWitt plant is one of four Byrne Dairy has in New York state. It also has two facilities – processing fresh milk and making ice cream – in Syracuse, plus a cultured-dairy products plant in Cortlandville.