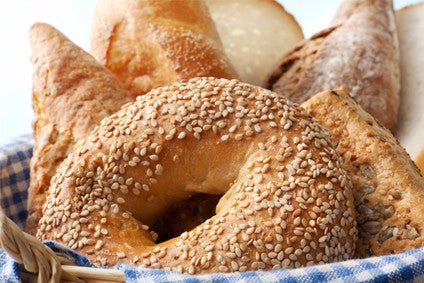 US-based Global Bakeries has attracted investment from private-equity funds that will seek to grasp opportunities in the rising trend for gluten and organic bakery products.
Located in Pacoima, California, Global Bakeries received an undisclosed amount of funding from both The Firmament Group and Surge Private Equity. The bakery specialises in non-GMO bread products such as pita bread, pita chips, bagels and croissants supplied to retailers and foodservice outlets.
Firmament said in a statement that it provided debt financing and a portion of equity financing as part of the purchase of Global Bakeries by Surge, a Dallas-based firm focused on small businesses.
Tom Beauchamp, a partner at Surge, said: "We are eager to assist in taking Global Bakeries to the next level by continuing to expand our offerings into the latest trends such as organic and gluten free."
Global Bakeries was founded in 1977 by Albert Boyajian. As well as its own products, the company also provides a private-label service. It employs around 150 people, according to its website.
Lauren Steel, vice president at Firmament, added: "We are proud to serve as a financing partner for a long-standing leader in the baked goods market, with a reputation for high quality and taste that has been cultivated over the past four decades. The company is industry-renowned for its exceptional pita bread, bagels and croissants, and we look forward to expanding Global Bakeries' reach while maintaining all of the ingredients that have successfully set the business apart from its peers."