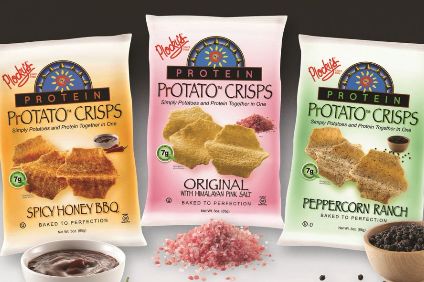 US snacks maker Hola Nola Foods has acquired local peer NatureStar Foods, maker of Plocky's brand hummus chips and tortilla chips.
Financial terms have not been disclosed.
Hola Nola Foods said it will maintain Illinois-based NatureStar Foods' Chicago area distribution facility to supply current and future customers throughout the Midwest.
Paul Cipolla, president and CEO of Plocky's, will act as a consultant to Hola Nola Foods and help to maintain long-term customer relationships.
Kevin Holden, president of Hola Nola Foods, said: "We are excited about adding the Plocky's brand and products to our growing snack food line-up.
"Plocky's award-winning hummus chips and tortilla chips, geographic footprint and customer relationships are a great fit and we look forward to continuing to expand this unique healthy snack brand."
NatureStar's Cipolla said: "After 30 years building the Plocky's snack brand, I began looking for a company that could not only continue the brand but expand it beyond the Midwest. I feel Hola Nola Foods is the ideal organisation to fulfil that goal."
Hola Nola Foods was founded by Kevin Holden and Rod Olson in 2013. The company manufactures tortillas, tortilla chips, salsas and popcorn.