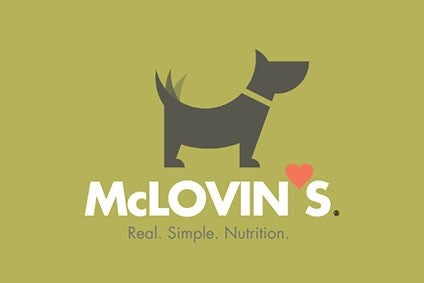 US pet-food supplier McLovin's Pet Food has agreed to a takeover bid from Caduceus Corp., a revamped NASDAQ-listed holding company looking to acquire "consumer goods businesses".
Wyoming-based Caduceus Corp. was known until recent weeks as Caduceus Software Systems Corp., a company that designed and developed healthcare software.
In a stock-exchange filing dated 29 January, Caduceus Software Systems Corp. said it had appointed investment banker Alex Chen as CEO and also announced "a fresh start" for the business "with new vision and new talent and energy".
On 30 March, the now renamed Caduceus Corp. unveiled a new business strategy "focused on strategic consumer goods acquisitions", with Chen adding: "We believe the new strategy and vision formulated for the company through our target acquisition profile will allow us to create sustainable growth and shareholder value."
On the Caduceus Corp. website, the company lists criteria for acquisition targets that include "revenue and assets exceeding US$5m", "projected revenues of over $15m for 2021" and "recession- and market-proof industries".
Announcing the move for McLovin's Pet Food, Chen said: "Consumer goods is an important and growing sector, especially given the current times. Our proven access to capital creates opportunities to pursue attractive targets in [the] very profitable consumer goods space. We intend to complete this transaction shortly, following which we will announce further details on the operations and what we plan for 2021."
To pay for the company, Caduceus Corp. said it will issue 1.5bn restricted common shares to McLovin's shareholders at a deemed price of $0.075 per share in exchange for the business, as well as a lump sum of US$500,000. More details on the transaction, including operations will be disclosed when the deal is finalised, Caduceus Corp. said.
According to the McLovin's Pet Food website, the company makes freeze-dried, raw, pet food, containing either beef, chicken or salmon.
David Ji, the company's CEO, said: "We pride ourselves on the great level of quality behind our manufacturing process and more importantly the fact that McLovin's sourcing is held to the highest standards of ethics and safety. The McLovin's products are made in USA and Canada and we believe this is a competitive advantage for us."
just-food has asked Caduceus Corp. for further comment.