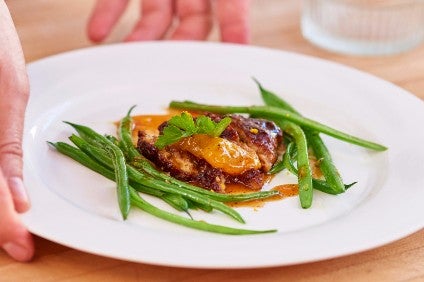 US business Memphis Meats has announced the development of the "world's first clean poultry" – lab-grown chicken and duck without the use of animals.
Memphis Meats looks to produce meat from animal cells and without the need to breed or slaughter animals. It said its chicken and duck were made "directly from poultry cells".
Uma Valeti, co-founder and CEO of Memphis Meats, said: "This is a historic moment for the clean meat movement. Chicken and duck are at the centre of the table in so many cultures around the world, but the way conventional poultry is raised creates huge problems for the environment, animal welfare and human health. It is also inefficient.
"We aim to produce meat in a better way, so that it is delicious, affordable and sustainable. We really believe this is a significant technological leap for humanity, and an incredible business opportunity- to transform a giant global industry while contributing to solving some of the most urgent sustainability issues of our time."
The company, which announced the "world's first clean meatball" last year, said it expects to reduce production costs "dramatically" and is targeting the launch of its poultry products to consumers in 2021.