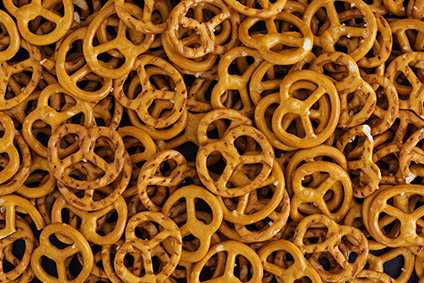 Pretzels, the private equity-backed, US snacks business, is to invest in its manufacturing, the company has announced.
The company, owned by private-equity house Peak Rock Capital, plans to expand its facility in Plymouth in Indiana. The project "increases capacity across a range of products and capabilities", Pretzels said in a statement. The extra capacity will be operational in the second quarter of 2020.
Pretzels CEO Greg Pearson, who was appointed earlier this year, said: "Pretzels' management and employees are executing on several strategic growth initiatives, including this expansion, which will enable us to support our customers' commercial success for years to come."
The supplier plans to add over 120,000 square feet to the facility, which will create space for additional production and packaging lines, as well as increase efficiency.
The company also has a facility at its headquarters around 90 miles further south in Bluffton.
Pearson, a former TreeHouse Foods and General Mills executive, replaced Chip Mann at the helm of Pretzels. Mann continues to serve as executive vice president of sales and as a member of the company's board.
Peak Rock Capital invested in Pretzels last year alongside the Mann and Huggins families.