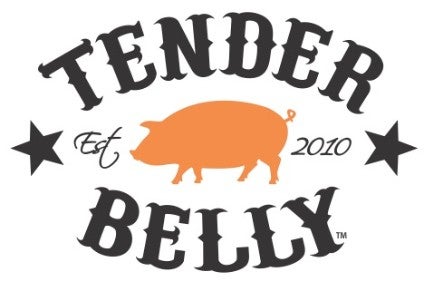 US-based bacon and pork producer Tender Belly has taken an undisclosed investment from private-equity firm Encore Consumer Capital.
Tender Belly – located in Denver, Colorado – was founded in 2010 by brothers Shannon and Erik Duffy who have a passion for ensuring the highest quality standards by sourcing the best pedigree pigs.
The company's signature dry-cured bacon is made from the bellies of Heritage Breed hogs, which are fed on a 100% vegetarian diet with no antibiotics, and are raised in what it says is a crate-free environment.
While details of Tender Belly's financial acumen were not revealed in a statement announcing the deal, San Francisco-based Encore says it invests in consumer goods companies with annual revenues of US$10m to US$100m.
In conjunction with the funding announcement, Tender Belly said it has taken on two new executives – Jim Skidmore and Jeff Swain.
Skidmore is responsible for creating Coleman Natural Foods, a domestic organic and antibiotic-free protein company, while Swain was its former chief executive.
Shannon Duffy, who serves as Tender Belly's CEO, said: "We started Tender Belly to do things the right way, not the easy way, and we're excited to partner with Encore to continue along that path. With Encore's support, resources, and industry expertise, we'll be able to continue to grow Tender Belly into the leading brand of bacon and pork, while making sure everyone has access to our products."
Encore states its previous investments include branded protein companies such as Aidells Sausage Company and Duke's Smoked Meats, along with branded food manufacturers Ancient Harvest, Brownie Brittle, Isopure, and Navitas Organics.