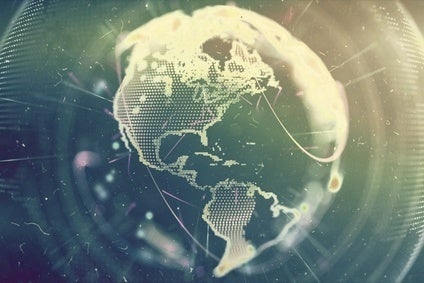 The CEOs of some of the US's largest food companies – including Mars Inc, General Mills and Kellogg – have called on world leaders to forge "robust international agreements" on climate change at upcoming intergovernmental talks on the issue in Paris.
In an open letter published today (1 October), the business leaders insisted when world leaders convene in Paris in December they have "an opportunity to take action on climate change that could significantly change our world for the better".
The CEOs pledged to accelerate their own action to tackle climate change by boosting their companies' sustainability efforts, advocating achievable, enforceable science-based carbon reduction targets, and sharing best practice.
The letter, coordinated by non-profit organisation Ceres, continued: "Climate change is bad for farmers and agriculture. Drought, flooding, and hotter growing conditions threaten the world's food supply and contribute to food insecurity."
The business leaders stressed the need to take collective action to tackle the issue. Mars president and CEO Grant Reid said: "As a society we face immense challenges, including climate change, water scarcity and deforestation. We cannot stand back and simply accept these things as they are. We're calling on the business community and global leaders to work together to set a new way forward. We can, and must, do more."
General Mills chairman and CEO Ken Powell added: "Climate change is a shared, global challenge that is best addressed at scale. To reduce emission levels, we must work across our collective value chains with growers, suppliers, customers, peer companies, government leaders and industry partners. Together, we will identify new solutions and promote sustainable agriculture practices that drive emission reductions."
The most recent report by the Intergovernmental Panel on Climate Change (IPCC) shows that climate change is slowing the rate of increase in crop yields, especially for wheat, which is sensitive to changes in heat. By 2030 negative impacts are expected across a wide spectrum of crops in both arid and non-arid regions and changes in temperature and rainfall patterns could lead to food price rises of between 3% and 84% by 2050, according to the IPCC.
Companies that signed the letter are members of Ceres' Business for Innovative Climate and Energy Policy (BICEP), an advocacy coalition of companies working with policymakers to pass energy and climate legislation.
Governments of more than 190 nations will meet in Paris this December for the 21st Conference of Parties to the United Nations Framework Convention on Climate Change.