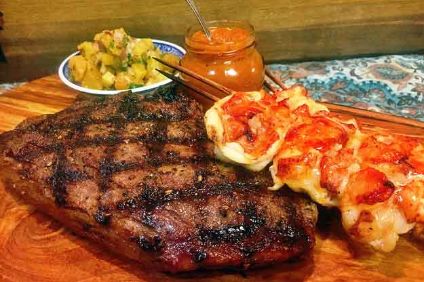 US-based Golden West Food Group has partnered with local business Snake River Farms to produce consumer packaged goods and distribute American Wagyu beef to retailers across the country.
The Los Angeles company, a manufacturer of food products – including Jack Daniel's BBQ meats – for both the retail and foodservice markets, said it is excited about the Snake River deal.
Zack Levenson, its chief operating officer, said: "Their beef is perfectly balanced between excellent beef flavour and the very tender, buttery taste of Japanese Wagyu.
"It's the perfect blend of east meets west. Typically reserved for the world's finest restaurants, Snake River Farms Wagyu is now available to the country's finest premium retailers through this unique partnership."
Idaho-based Snake River Farms starts with cattle bred exclusively from Tajima genetics, the most famous of all Wagyu bloodlines in Japan. It gives its cattle potatoes, white wheat, corn and alfalfa hay sourced from local farmers and feeds the cattle along the high plain of the Snake River for nearly a year longer than standard commodity beef.
Snake River Farms cattle typically has a grade equivalent to USDA. Prime or higher on the marbling scale.
"This is literally a different animal when it comes to beef" said Levenson "From the unique breed, feed, and the way the cattle are raised, Snake River Farms products are second to none."
Jay Theiler, executive director of marketing at Snake River, said: "We are extremely pleased to have Golden West help us reach America's most premium retailers. They are equally passionate about delivering quality and we feel like the partnership is a great match."