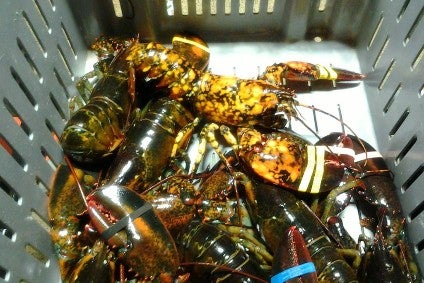 China has listed 545 US products on which it will impose new tariffs – including many food items – in response to the US announcement on Friday (15 June) it will impose additional tariffs on US$50bn worth of Chinese goods.
Beijing is to impose an additional 25% tariff starting on 6 July on items from the US including pork, soybeans, rice and corn.
The US seafood industry is likely to be especially badly hit with 100 seafood items on the Chinese list, including pink salmon, Maine lobster, Dungeness crab, frozen cod, herring and mackerel.
China's state-run news agency Xinhua said Beijing's countermeasure was "responsive, passive and reciprocal".
It added: "China does not want the trade war, but facing a capricious Washington, China has no choice but to fight back vigorously in defence of its national interests, the trend of globalisation and the world's multi-lateral trading system."
In a sign that the trade spat could worsen, Xinhua said China noticed that the US had threatened to impose more tariffs should China take retaliatory measures.
"This logic of a typical bully won't make China flinch. China is ready to take corresponding measures," it said.
The US list of Chinese goods it plans to impose additional tariffs on did not include food items but did feature a range of food manufacturing equipment including dairy machinery and poultry incubators.
Announcing the tariff hike, President Trump pointed to what he claimed was Beijing's "unfair economic practices", notably on intellectual property and technology.
US agri-food giant Cargill has warned trade conflict between the US and China "will lead to serious consequences for economic growth and job creation".
"The impact of trade conflict between the world's two largest economies will lead to serious consequences for economic growth and job creation and hurt those that are most vulnerable across the globe," the company said in a statement.