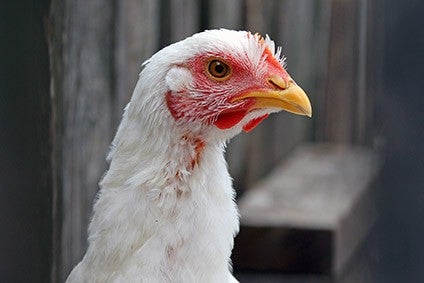 A clutch of US-based poultry processors, including Tyson Foods and Pilgrim's Pride, are the subject of more lawsuits alleging collusion on price.
Foodservice giants US Foods and Sysco have separately filed suits – which also make claims against Sanderson Farms and Perdue Farms – accusing the companies of working together to push up prices, Reuters has reported.
US Foods and Sysco claim the companies limited the supply of chickens by colluding to hold down the number breeder birds, the newswire said.
Last month, Tyson, Perdue and Koch were hit with a lawsuit by retail chains Winn-Dixie Stores and Bi-Lo Holdings – both of US-based Southeastern Grocers – alleging price-fixing.
In September 2016, New York-based distributor Maplevale Farms claimed 14 businesses, including Tyson, Pilgrim's, Sanderson and Perdue, "conspired and combined to fix, raise, maintain, and stabilise the price of broilers" from as early as January 2008. In November, a judge declined a move to dismiss Maplevale Farms' class action.
Approached by just-food for a reaction to the US Food and Sysco lawsuits, a spokesperson for Tyson said: "Follow-on complaints like these are common in antitrust litigation. Such complaints do not change our position that the claims are unfounded. We will continue to vigorously defend our company."
Pilgrim's, majority-owned by Brazil-based meat giant JBS, said: "Pilgrim's believes the case is completely without merit. We look forward to defending our interests through the appropriate legal process."
Officials at Perdue and Sanderson had not returned requests for comment at the time of writing.