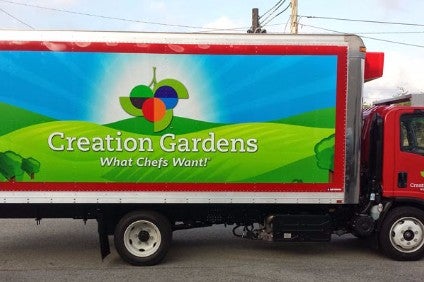 US family-owned foodservice business Creation Gardens has bought rival Bluefin Seafood, its third acquisition of 2017.
No financial details have been disclosed.
Creation Gardens, based in Louisville, Kentucky, said the acquisition of Bluefin – also based in Louisville – will allow it to provide seafood to its clients and give it a stronger presence in Kentucky, Indiana and Ohio.
Bluefin Seafood has 26 years' experience of serving tri-state area chefs and restaurants with seafood.
Creation Gardens continues to grow its reach in the foodservice industry following the recent acquisitions of Joe Lasita and Sons Produce of Cincinnati, Ohio and Coe Catanzaro & Sons Produce of Springfield, Ohio.
The Bluefin Seafood team will stay with the business under its new ownership.
Ron Turnier, president of Creation Gardens, said: "This acquisition now completes our quest to offer all of the challenging product lines in foodservice, where focused teams of experts can concentrate on producing a superior product as distribution distractions gets pulled out and put on our incredible service platform.
"We choose to offer our chefs daily delivery, industry leading cut off times, broken cases, 6,500 stock items, state-of-the-art technology and unmatched service in lieu of a traditional sales force.
"Our chefs will now be able to access almost everything they need to operate their culinary programme."
Founded in 1997, Creation Gardens now has 460 employees, a fleet of more than 120 trucks and four distribution facilities reaching more than 2,800 restaurants, hotels, country clubs and other foodservice operators in Indiana, Kentucky, Ohio and Tennessee.