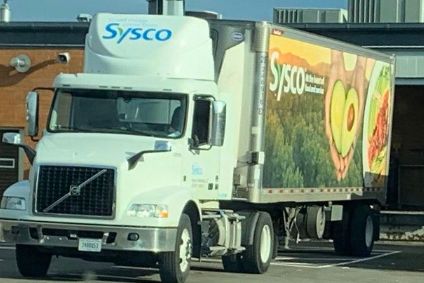 Sysco , the US foodservice distribution giant, has turned its attention to the retail grocery market as a result of the Covid-19 outbreak.
As so many foodservice outlets have been forced to close as a result of the outbreak, Sysco has been forced to look again at its business model.
It said it is now providing logistics services to retail grocery customers and becoming a supplier of products to them.
CEO Kevin Hourican said: "Due to the significant impact on the food-away-from-home business, we are pivoting our business to better support the surge in demand that is being experienced in the retail grocery store setting. We are establishing new customer relationships with retail grocers to provide them with logistics services and much needed product."
In a market update, the New York Stock Exchange-listed company said: "This net new business will help off-set some of the declines in the food-away-from-home segment and also positions the company well to capitalise on growth opportunities after the Covid-19 crisis subsides.
Houston, Texas-based Sysco said its strong balance sheet provides "meaningful financial flexibility for the company to navigate current challenges in the 'food-away-from-home' market resulting from the spread of Covid-19 and subsequent actions taken across the country to increase social distancing".
It revealed it has cash in hand of approximately US$2bn, including a recent $1.5bn withdrawal under its revolving credit facility, and no debt maturities for the next six months.
Sysco said it is also taking "aggressive action to further strengthen liquidity by reducing variable expenses in response to reduced customer demand, aligning inventory to current sales trends, reducing capital expenditures to only urgent projects, and tightly managing receivables".
Hourican said: "Sysco is operating from a position of financial strength and will weather this storm. We continue to prioritise the health and – of our associates, customers and communities around the world."
Sysco is also supporting efforts by the National Restaurant Association to seek relief for America's foodservice industry, including the establishment of a $145bn recovery fund to provide immediate liquidity and expanded access to federal small business loans, among other things.
Hourican added: "As the largest foodservice distribution company in the industry, we play a significant role in supporting the food supply chain."
Sysco has more than 69,000 employees and operates more than 320 distribution facilities worldwide. The company, which owns European foodservice business Brakes, generated sales of more than $60bn in 2019.