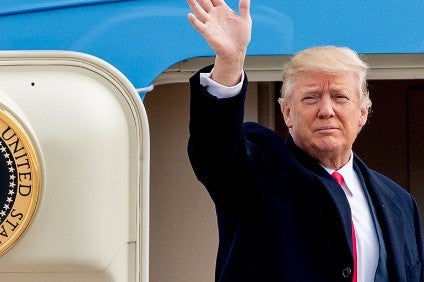 US fruit and vegetable producers are calling for the Trump administration to work towards a "modernised" North American Free Trade Agreement (NAFTA) in its upcoming renegotiation of the treaty with Canada and Mexico.
The call follows yesterday's (18 May) announcement by Agriculture Secretary Sonny Perdue that Congress had been formally notified of the administration's intention to start renegotiation talks.
Perdue said while NAFTA had been "largely beneficial for American agriculture, any trade deal can always be improved".
"As President Trump moves forward with renegotiating with Canada and Mexico, I am confident this will result in a better deal for our farmers, ranchers, foresters, and producers," Perdue said.
The United Fresh Produce Association (UPA) said yesterday a revised trade agreement should be "modernised to enable it to boost trade, rather than creating barriers which protect specific interests, as well as ensuring that any agreement does away with unfair, discriminatory or non-science based regulations that hinder the industry".
UPA senior vice-president of public policy Robert Guenther said: "The fruit and vegetable industry is highly dependent on international trade, both exports from the US and imports from critical trading partners such as Mexico and Canada."
"It is clear that today's consumers demand 24-7 availability of produce commodities regardless of geographic growing seasons," Guenther said.
In January, dozens of US food companies signed a letter to President Trump offering to work with his administration on ways to "modernise" NAFTA.