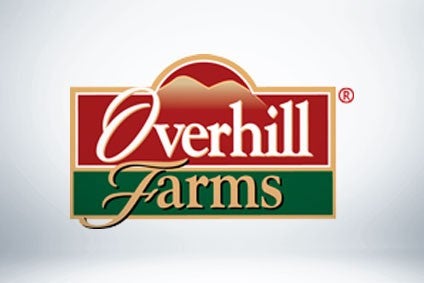 Overhill Farms, the US frozen-foods supplier, faces a fine in California for allegedly failing to protect staff from Covid-19.
State government officials are proposing more than US$200,000 in penalties for both Overhill and employment agency Jobsource North America.
According to a statement from California's Department of Industrial Relations, Overhill and Jobsource "did not take any steps to install barriers or implement procedures to have employees work at least six feet away from each other" at two factories in Vernon.
The companies have also been accused of failing to investigate "any of their employees' Covid-19 infections", which, the state said, included "more than 20 illnesses and, in the case of Overhill Farms, one death".
In April, state officials opened inspections with Overhill and Jobsource after, the statement said, "receiving complaints of hazards related to Covid-19". The inspections included visits to two facilities in Vernon where Overhill employees and workers from Jobsource manufacture frozen foods.
The state claims hundreds of employees were "exposed to serious illness" from Covid-19 due to a lack of physical distancing measures among workers. At the larger of the two facilities in Vernon, officials are claimed to have identified 330 workers of Overhill and 60 employees of Jobsource exposed to the virus from the lack of physical distancing. State officials said at the smaller site 80 Overhill workers and 40 Jobsource staff did packing operations, worked in marinating and processed raw poultry "without any distancing procedures or protective barriers in place".
"It is critical that employers evaluate the workplace and take proactive measures to prevent the transmission of COVID-19 in the workplace," Doug Parker, chief of California's Occupational Safety and Health division (Cal/OSHA), said. "If a Covid-19 illness occurs, employers must investigate the case to determine if additional protective measures should be taken and report the serious illnesses and deaths to Cal/OSHA. Employers should also notify workers of possible exposure and report outbreaks to county public health officials."
Overhill faces a proposed penalty of $222,075, with Jobsource in line to be hit with a fine of $214,080.
just-food has approached Overhill owner Bellisio Foods for comment.
In a statement published in The Los Angeles Times, Overhill Farms said it would contest the "erroneous" allegations, adding that Cal/OSHA had falsely claimed the company had failed to install dividers between staff.
"The health and safety of our employees is our first priority," Overhill said. "Overhill Farms has not only taken steps in line with the constantly evolving federal, state and local guidance, we have gone above and beyond those recommendations as we developed our employee safety procedures."