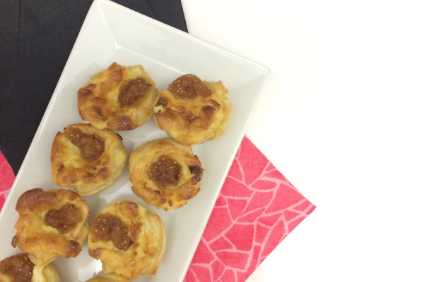 An affiliate of Florida private equity firm New Water Capital has invested in The Perfect Bite Co., a research and development firm for the frozen food industry.
Los Angeles-based The Perfect Bite Co. develops recipes and products for a number of prominent national grocers and brands, as well as airlines and other hospitality companies. Products created by The Perfect Bite Co. are offered in over 20,000 US retail locations.
New Water Capital partner Jason Neimark said The Perfect Bite Co.'s continued focus on growing its brand, along with its ability to create innovative, high-quality products to help strengthen its blue chip customers' private-label products made it an attractive partnership for New Water.
"The Perfect Bite stands out in an industry that is experiencing significant tailwinds, driven by customer demand for innovative product and greater supply chain flexibility that coincides with a consumer shift towards private-label brands," he said.
"We look forward to partnering with The Perfect Bite as the company continues to scale and expands its capabilities to continue to meet demand in this high growth category."
Teri Valentine of the The Perfect Bite said: "Our partnership with New Water will provide capital and extensive operational experience in frozen foods R&D and manufacturing for The Perfect Bite Company to continue its growth trajectory."
The Perfect Bite Co. is New Water's second investment in the frozen food manufacturing and ideation space, and its third investment in the value-add speciality food category within the past 18 months. New Water and its affiliates invested in Pegasus Foods, a contract manufacturer of frozen appetisers and snacks, in March 2018, and acquired Custom Made Meals, a manufacturer of fresh, oven-ready, value-added entrees and appetisers, in April 2017.